Leukemia Lifers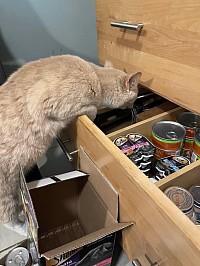 We think our Leukemia Lifers are absolutely souls to shout from the rooftops about.
These are the angels that society truly forgot about. They come from an array of origins and all are incredibly unique. Each of these cats spends a short time with us, but they leave a huge impact on our lives and the lives of those who get to meet them and help them on their journey. We are glad they're with us. 
To read more about Leukemia, here's an introductory article from Cornell University.
Ward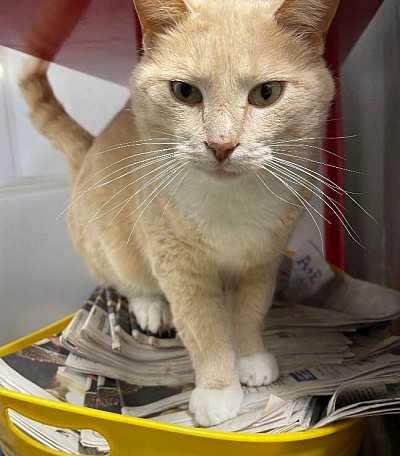 Ward is a handsome Southern gentleman who came to us when his number was up at a high volume municipal animal control who we try to help as much as possible. His diagnosis was a complete surprise, and a huge sadness to say the least. He loves everyone he meets and we are thrilled he has found his place as the lovebug of the Leukemia Lifer house. 
Noodles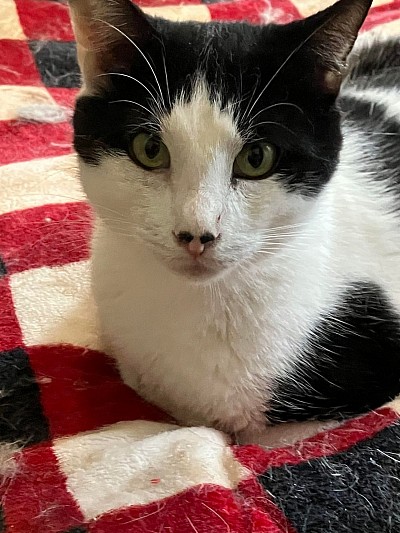 Noodles has a double diagnosis - Cerebellar Hypoplasia and Leukemia. CH happens most often when a cat is in utero and their mom is exposed to distemper. The part of the brain that controls motor control doesn't form quite right which leads to varying degrees of jerky movement. Noodles is a complete doll. He loves to snuggle and has taken to the quiet pace of the Lifer House beautifully. He's the kind of cat that we work so hard for. 
Captain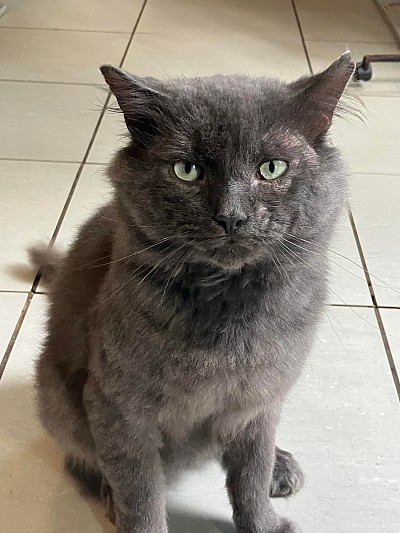 Captain came right off the street in East Hartford. He is a gentle dude who thinks he is one of our volunteer's boyfriends. He loves to flirt and he is as even-tempered as they come. Captain is fairly new to HHR as of the time of writing this page, so we are still getting to know him. Stay tuned for more details as he settles in! 
Granny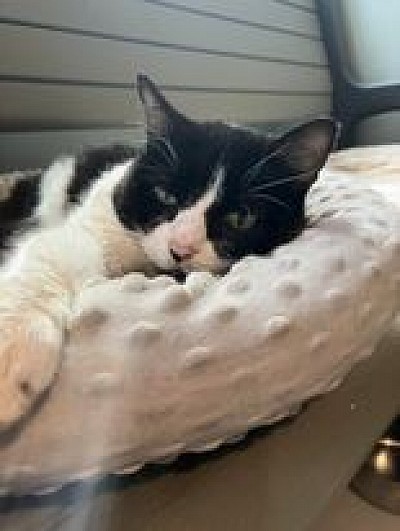 Granny-Panty, Gran-Gran, Granniferd, Granny-Muffin... Granny is quite the character and we wouldn't trade her for the world. Granny came to us from a terrible hoarding case with thirty-two other cats. Crazily enough, she was the only one to test Leukemia positive. Insanity. Despite that and her past, Granny is wonderful. She loves the lazy life now and enjoys keeping the other cats in line. We are thrilled to give her the soft landing she so deserves.
Francine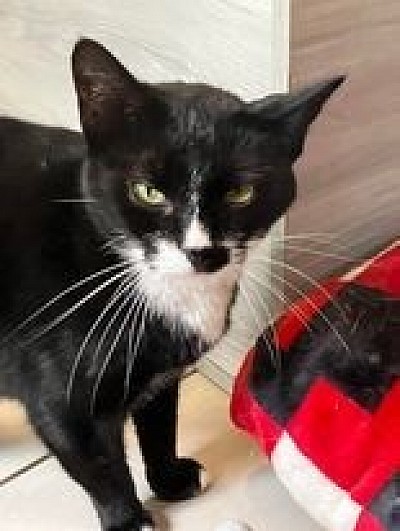 Francine is a truly perfect girl. Francine came from down South when she walked up to a dog rescue and literally turned herself in at the front door. We don't know a thing about her past except that she was already spayed, had a high tolerance for dogs (clearly!) and knew what she wanted, which was to get out of her then current situation. No one ever came looking for her, and we are happy we found her. Francine is the life of the party and always has opinions on big issues like the type of food on the menu for the day or the softness levels of various beds. Honestly, she's absolutely perfect and the reason we do what we do. 
Sherman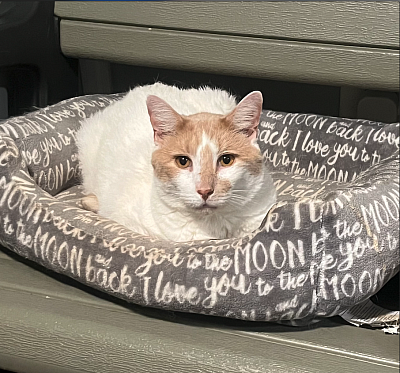 Sherman was rescued off the street by a compassionate police officer. Shermy-wormy is a quirky dude and prefers to keep company with people he really likes. He enjoys solitude and the company of his own thoughts when the folks he loves aren't available. He enjoys spending time looking out the windows and soaking up the sun. He takes life at his own pace and that's just fine.
Chips
Chips is a semi-feral sweetheart who came to HHR by way of our friends from a local rescue organization that saves the lives of hundreds of kitties annually through their TNR efforts. Chips is a friendly, middle aged boy. He loves to hang with the other kitties and head scratches are his favorite thing.
Iris
Iris is a doll who is perfectly imperfect. Iris came from South Carolina originally and was specifically requested that we take her by compassionate shelter workers because they knew about our Lifer program. Back then we only had a couple of Lifers in this wing of the program and had just suffered a great loss in one of the originals leaving us. So Iris came to hang with us, and she is the a great tribute to his memory. Iris is a sweetie who enjoys snuggles and likes her housemates just fine. 
Lotus, Stephanie and Iris
These are three perfect examples of Leukemia positive cats who just enjoyed the time they had with us. Each of their personalities were and are larger than life; each have or are leaving a lasting mark on the lives of all who know them. These cats deserve a chance, and we do the best we can to provide everything they need while they're with us.